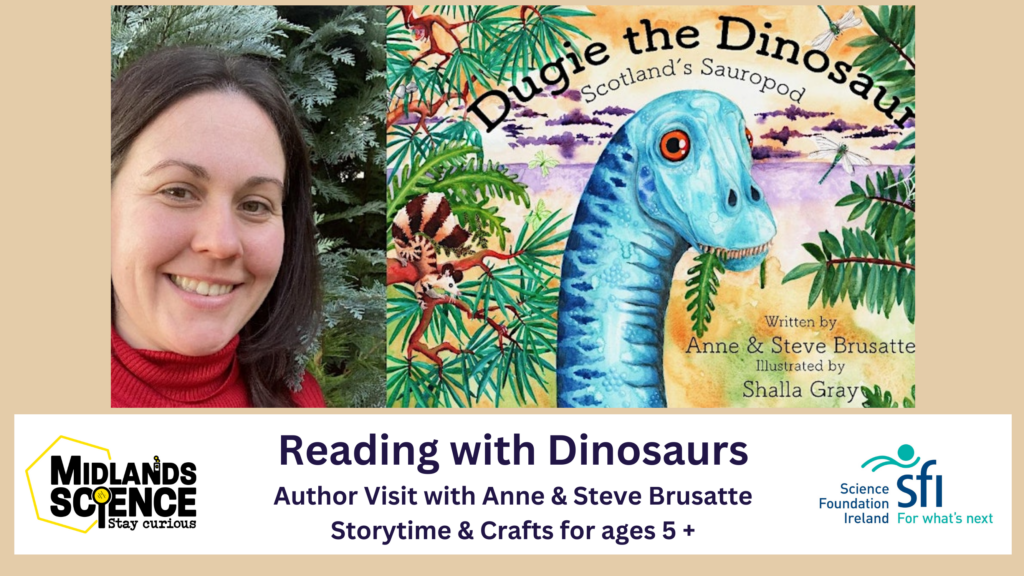 Tullamore Library is hosting a number of events for Science Week 2023 in association with the Midlands Science Festival. The Midlands Science Festival is an initiative of Midlands Science and is funded by Science Foundation Ireland through the Science Week 2023 Programme.
This event explores the world of dinosaurs with younger readers. Join children's author Anne Brusatte for her reading of Dugie the Dinosaur, the book tells the story of a Scottish dinosaur who gets lost and has to find his way home with the help of his friends. Anne will be joined by her husband, Dr. Steve Brusatte, a palaeontologist [he knows everything about dinosaurs and was the adviser to Jurassic World: Dominion].
There will also be some fun arts and crafts activities exploring the world of dinosaurs and what science can tell us about who the dinosaurs were and how they lived. All materials will be provided for participants and this event is suitable for age 5 and up.