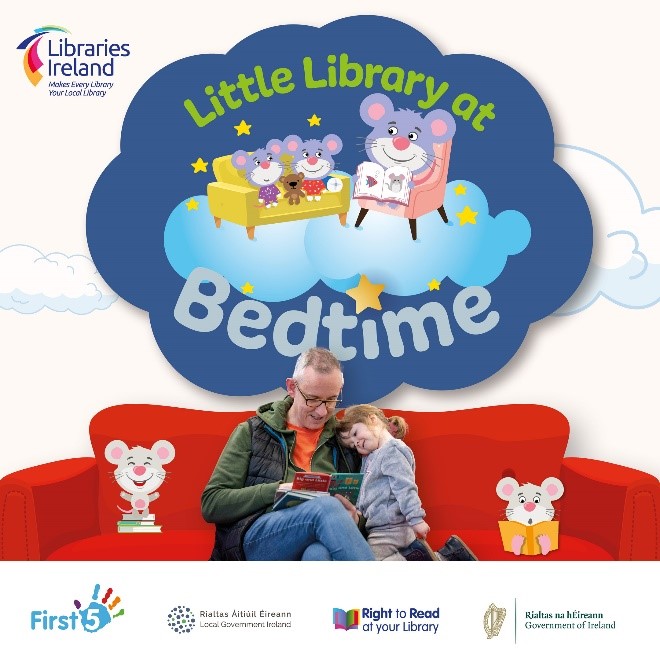 Offaly Libraries is offering free bedtime storybooks and library card wallets to all children aged 4 and under! This First 5 initiative is a collaboration between the Department of Rural and Community Development and the Department of Children, Equality, Disability, Integration and Youth, and it aims to engage the parents of young children to read stories with them at bedtime.
One bedtime book is available for any child who has not yet started primary school, whether they are four months old or four years old, and there are Irish and English language books to choose from. Reading to your child at bedtime has a wealth of benefits, including language development and family bonding, and sets them up for a lifetime of reading.
You can sign your child up for library membership at any age. Library membership is free and there are no late fines – take the opportunity to sign your child up and collect your bedtime book! Accompanying adults should bring their own photo ID and proof of address to avail of free library membership. The staff of Offaly Libraries look forward to welcoming the children to the library.