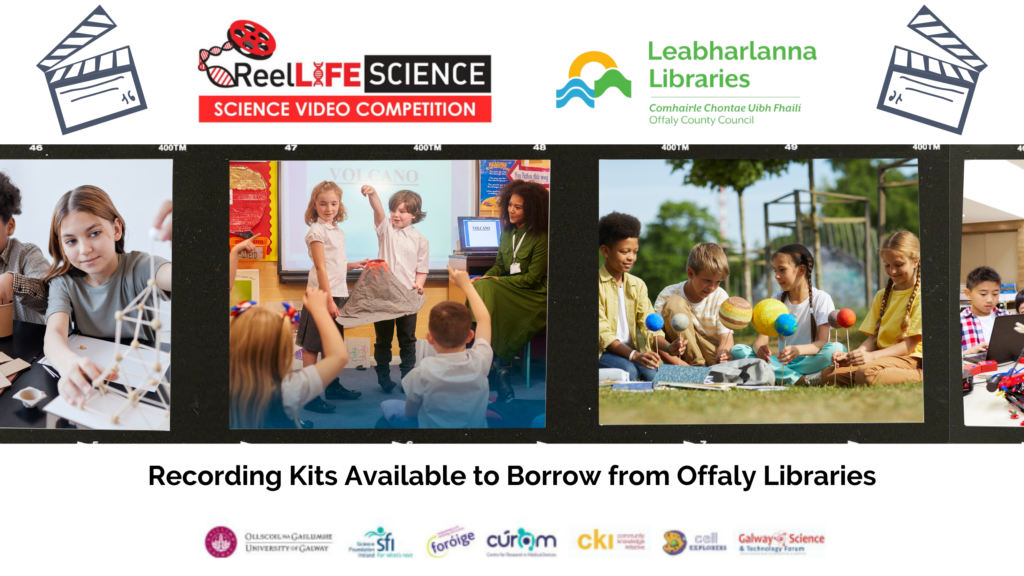 Offaly Libraries are excited to partner with ReelLIFE Science to bring an exciting opportunity to the youths of Offaly.
ReelLIFE SCIENCE is a video/animation contest for youth organisations and schools, which encourages young people to engage with science and technology in a creative way, while developing their digital and communications skills.
Participants are challenged to research a Science, Technology, Engineering or Maths (STEM) topic and communicate it for the public via an entertaining and educational 1-3 minute video/animation.
Videos and animations can be made on smartphones, cameras or tablets, in English or Irish. In the Youth Group Category, the best video will win €1000, with €500 for 2nd place and €250 for 3rd place.
Winning videos and animations will also be screened for the public at the Galway Science and Technology Festival in University of Galway in November, and all participants will receive a 'ReelLIFE SCIENCE Challenger' certificate of participation.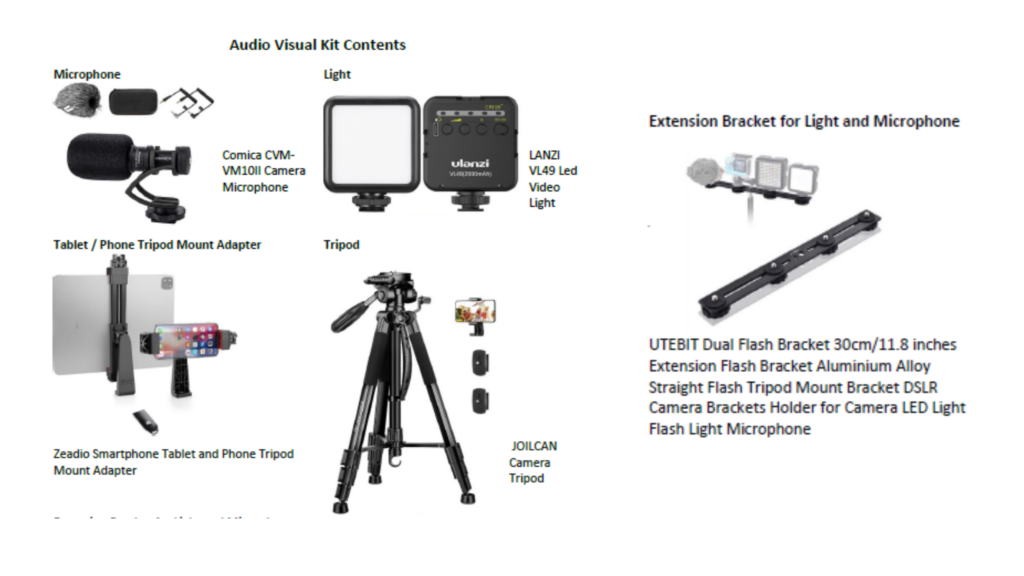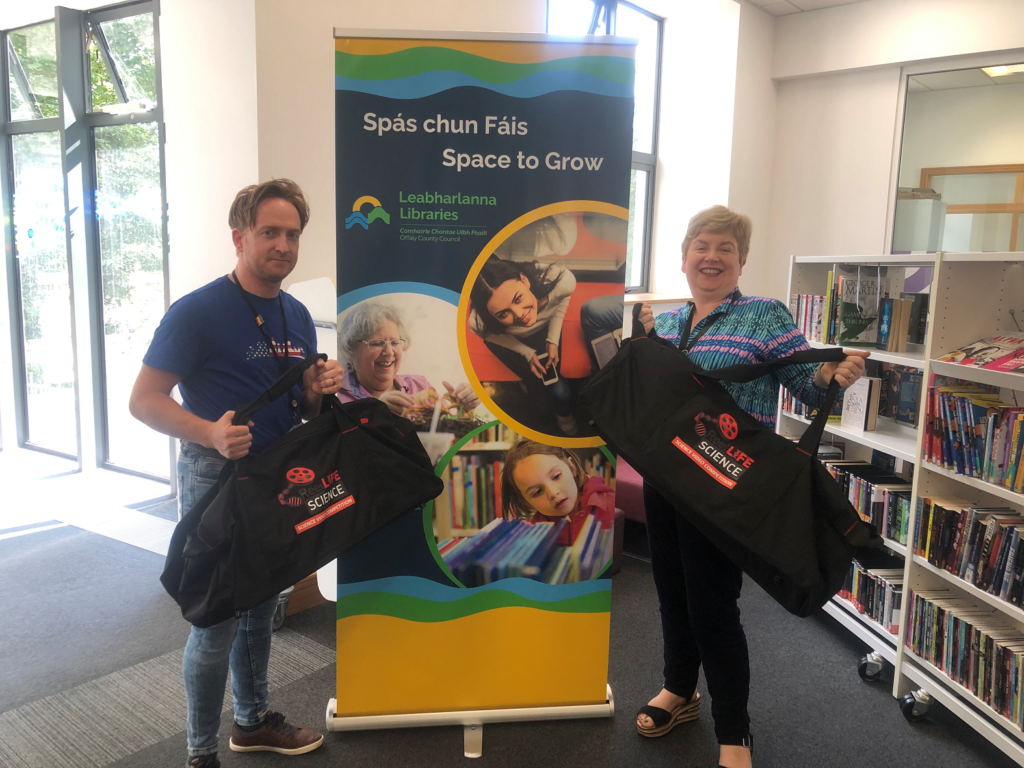 ReelLIFE SCIENCE have kindly given Offaly Libraries some Audio Visual Recording Kits as well as handy 'How To' guides to help make your videos.
These recording kits will be available to borrow by schools, youth groups and members of the public from Offaly Libraries from Monday, 18th September.
The closing date for this year's competition is October 13th BUT the kits will be available all year round so you can get a head start on next year's competition.
For more information on how to avail of the kits, please email askthelibrarian@offalycoco.ie